Telecommunications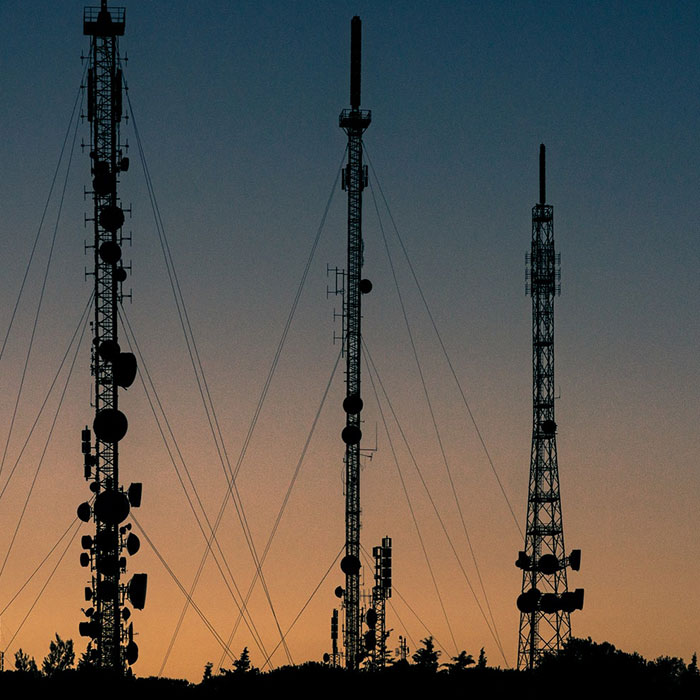 For businesses, timely and reliable communication within and with customers is critical to success. Telecommunication services provided by a carrier or telecom provider make this possible.
Zamil IIS Telecommunications service affects how people connect and do business globally. For businesses, in particular, reliable and timely communication is the lifeblood of your company's brand reputation, productivity, and overall success.
Benefits of the solution
Improve Communication
Smartphones and tablets have increased capabilities through mobile communication. Employees can use these devices to access information and applications, work on documents, send and receive emails and join conversations via teleconference.
Enhanced Team Collaboration
Telecom services provide the access and communication capabilities needed to bring employees together and progress on any joint ventures.
Increased Flexibility
If you have remote employees in your organization, or your employees are required to travel frequently for training and client meetings, the appropriate telecom services can help them stay connected.
Premier Customer Service
The ability to connect through the Internet 24/7 has become essential to your ability to service these customers. The communication between your organization and your customers can reinforce your brand and your relationship with your prospective and current customers.
Our Solution Features
Advanced Communication
Telecom services provide the platform necessary for data to be exchanged electronically – whether that be through wireless or wired means.
Improved Collaboration
With telecom services, these teams are equipped with the technology necessary to collaborate from any location – allowing for optimal productivity, enhanced connectivity, and increased teamwork.
Enhanced Flexibility
If your B2B business has remote employees or your staff tends to travel frequently for meetings, telecom services are an effective means for staying connected and in the know.
Better Customer Service
Telecommunication has completely transformed how people communicate and navigate their personal and professional lives. With an ever-present need for humans to connect and share, this industry is slated to continue upward growth.
Reduce the need for office space
the advent of remote working has cut down on a requirement for renting brick and mortar office space and storefronts. Many major retail businesses are entirely online now, with many employees working from the comfort of their own homes.
Cut down on operational costs
Finally, telecom services cut down on operational costs. Without a need for brick-and-mortar office space and storefronts, companies can save money and focus on what matters with the technology to automate many services.
Discover the ECM solution
Why work with Zamil IIS?
1.

We are committed to Quality.
We don't give our clients anything less than the best quality.
2.

We are Customer-Centric
we dedicated to providing them with world-class solutions
3.

We are experienced professionals.
With Zamil IIS, you partner with experienced professionals who exceed the expectations.
4.

We Care for your Business
Reaching your potential is our passion. You will have a clear growth road map.