IT Services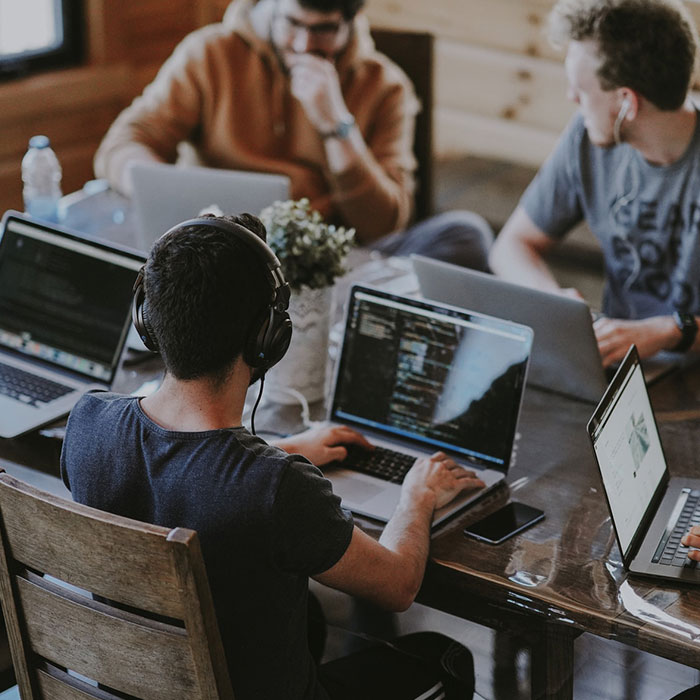 IT services are often very complex and involve integrating numerous technologies, services, and suppliers. The priority must change with more effort going into design and launch to ensure the service is exemplary the first time.
Zamil IIS IT services allow you to stay focused on expanding your business's core competencies, while a managed services vendor can help you with day-to-day tasks of more time-consuming and complex projects.
Benefits of the solution
Predictable & Scalable Spending
Investing in IT systems and infrastructure can be costly. These expenses are consolidated into a single, fixed set of OPEX costs with outsourced IT services.
Avoid Sunk & Operational Costs
Outsourcing your IT initiatives to the professionals reduces large capital expenditures that come with managing systems in-house and adds little to no value to your business.
Faster Response Time
In today's business world, employees can't be slowed down, especially during high traffic; 24/7/365 support is necessary to ensure that your team is always productive.
Expertise and Experience
A managed services provider gives you access to top-notch IT administrators with specific skill sets, negating the need to find and hire them yourself.
Our Solution Features
Proactive Monitoring & Issue Fixing
Apart from accessing experts and their skills, you also get proactive solutions when working with managed services. Monitoring and managing your IT helps catch issues before they escalate into serious problems.
Cyber Security Support
Outsourcing to a managed services provider familiar with PCI compliance helps reduce risks related to credit card use, client data, and any other sensitive information leakages.
Cut Time to Market
IT management that includes cloud computing brings high-speed resources to the table, eliminating IT inefficiencies. This means faster time to market and better productivity.
Reduce Risk
Outsourcing your IT helps mitigate typical business risks. You will have experts on hand who know the ins and outs of the entire industry and security and compliance concerns.
One Point of Contact to Vendors
Outsourcing to a managed services provider familiar with PCI compliance helps reduce risks related to credit card use, client data, and other sensitive information leakages.
Enhance IT Security
Suppose you are in charge of network and security management at your company. In that case, you'd know well that organization networks are exposed to new threats each day, and unless there are systems in place to deal with them, the threats can infiltrate the network and cause widespread damage.
Discover the ECM solution
Why work with Zamil IIS?
1.

We are committed to Quality.
We don't give our clients anything less than the best quality.
2.

We are Customer-Centric
we dedicated to providing them with world-class solutions
3.

We are experienced professionals.
With Zamil IIS, you partner with experienced professionals who exceed the expectations.
4.

We Care for your Business
Reaching your potential is our passion. You will have a clear growth road map.